Garlic Shepherds Pie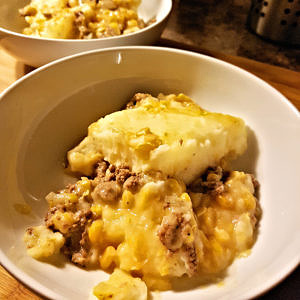 Pâté chinois is a French Canadian dish similar to Shepherd's Pie. It is made from layered ground beef, canned cream corn, and mashed potatoes on top. This recipe infuses the dish with garlic.
Pâté chinois is not Chinese cuisine. One theory is that the dish was introduced to railway workers by Chinese cooks while they built the railroads.
(more…)