The #IndieApril movement on Twitter was a boon for independent authors, and this trend seems to have spilled into May.  Overall, a good month for reviews for my latest dark fantasy release, The Van Helsing Paradox. In all, I caught six reviews on Amazon.com, and for your convenience they are included below:
Fast-paced, intriguing, and I love Clara as a protagonist.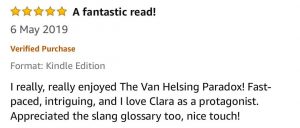 I'd recommend reading, especially to those who love a good femme fatale or noir story!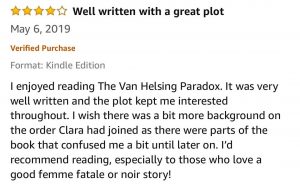 An exciting tale packed with adventure and interesting characters…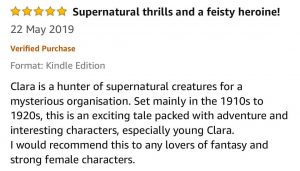 Entertaining and delightful and I look forward to reading more by this author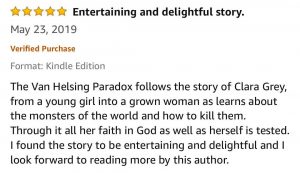 This is a very creative, well thought out story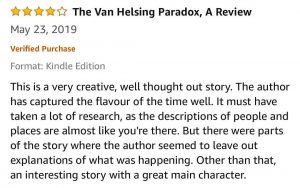 If you enjoy vampire tales, Indiana Jones, detective mysteries and all of that with a slice of horror, this book's for you.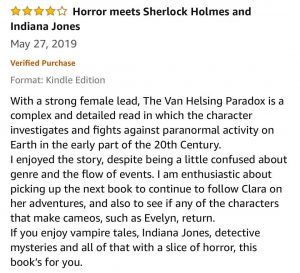 Of note, two of the reviews were removed from Amazon.com. The reasons for which are unknown, and only found out when making this post, because my screen captures of reviews found, did not match what exists on the site now. Either way, I can't complain. These are unsolicited and positive reviews, what more can a writer ask for?