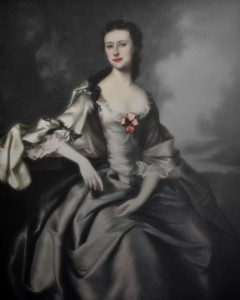 The work required to make a professional looking cover is surprising. While our parents told us not to judge a book by its cover; that adage ill applies as people decide to pick-up a book based on nothing more than a glance.
This tutorial is not designed to teach someone on how to make a perfect cover. There exists a myriad of resources in digital and print form that cover this topic.
This tutorial takes us from the image created during our Creating the Base Tutorial then give it that Gothic Horror feel using Corel PaintShop Pro X8 Ultimate. Users following this tutorial should be able to gain familiarity with concepts like:
Layers and blending;
Tools bar;
Gradients; and
Transformations from the Effects and Adjust menu.
These skills will enable someone to experiment with and prototype covers. While it may be advantageous for the author to outsource the final design; it may serve as useful a stop-gap for posting on sites like Medium or Wattpad.

This tutorial has been broken down into the following twelve parts:
Note
While Corel PaintShop Pro X8 Ultimate was used to make this tutorial people employing previous version including X should have no trouble following along. However, some screens may may differ and require more experimentation.

Creating the Portrait's Cover – Digital Alchemy by Evelyn Chartres is licensed under a Creative Commons Attribution-ShareAlike 4.0 International License.