Creating the Base – Part 3
This is part 3 of the Creating the Base tutorial and in Part 2 we Managed Fill Light and Clarity.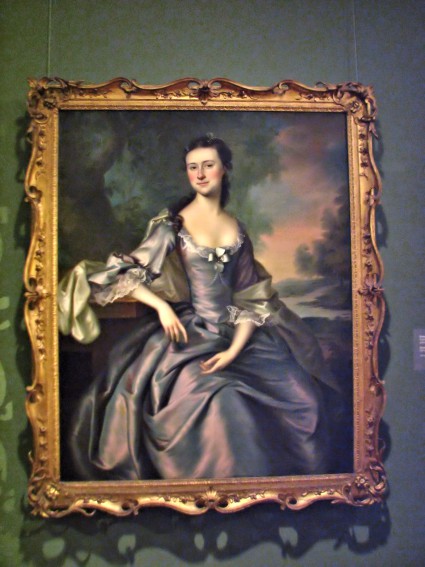 Based on our reference, there seems to be residual colours that produce a purple hue, especially where her legs shift the fabric of her dress. This can be corrected by adjusting Hue and Saturation levels.
From the Adjust menu, select Hue and Saturation then Hue/Saturation/Lightness.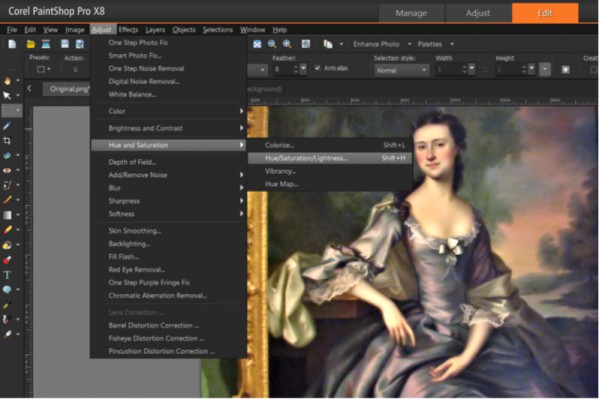 Saturation will either enhance or wash out colours. To get us closer to the reference image, Saturation and Hue were both reduced.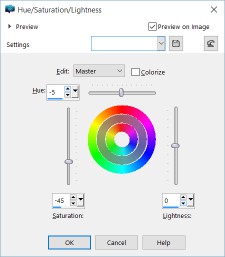 Replicate the settings shown above then click on the OK button to get the following result.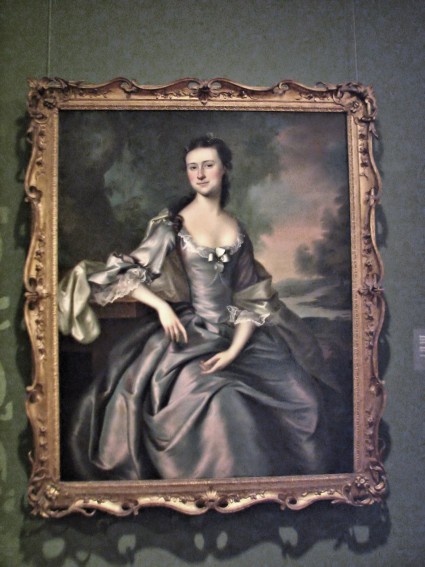 Next in Part 4 we will experiment with Red, Green and Blue.

– Hue, Saturation and Lightness by Evelyn Chartres is licensed under a Creative Commons Attribution-ShareAlike 4.0 International License.