This is Part 8 of the Digital Alchemy tutorial and previousy we gave the Lady Lips to Die For.
Now it is time to add a bit of colour to her eyes. This process can be accomplished using the Brush tool from the Tools Bar. Select a colour you wish to use from the Materials Palette (in this case a bright green), then zoom-in on Lady Shade's eyes.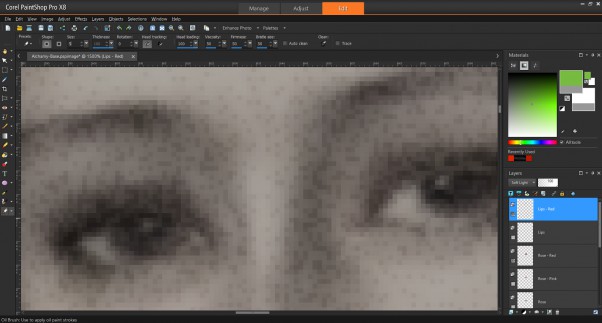 Use the Brush tool to paint over the iris.  Cover them as best you can, we can fine-tune during the next step.
Note
There is no need to create a New Layer since one will be created automatically when you use the Brush tool.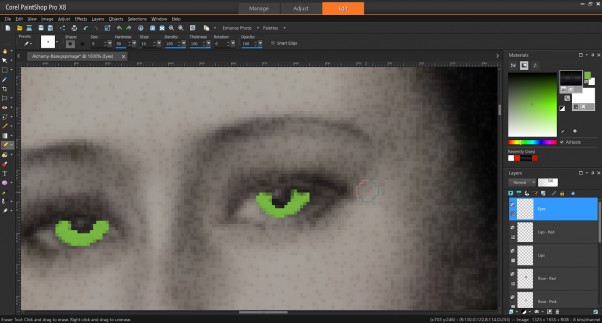 Select the Eraser tool from the Tools Bar to adjust the iris fill as necessary. Using the Eraser tool will convert the layer to a Raster Layer; this feature is desirable since it enables setting Blend Mode to Hue.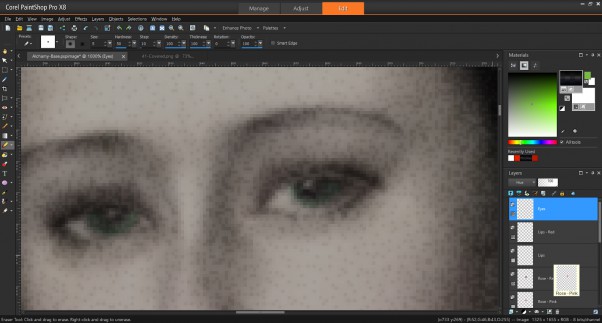 Next in Part 9, we will Take a Bite out of the Lady.