QWERTY by Barbara Avon. The tale a grief stricken writer who inherits a typewriter that makes prose come to life. Is this a recipe for disaster, or the key to his salvation?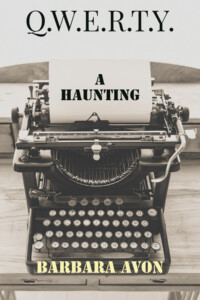 In this novella, the author weaves beautiful prose to make both her characters and the story feel real. The depths of emotion, the doubt, and scenes are all written to draw you in and often do.
This is a quick read that is easily consumed in one setting. Well worth the price of admission for this ride!