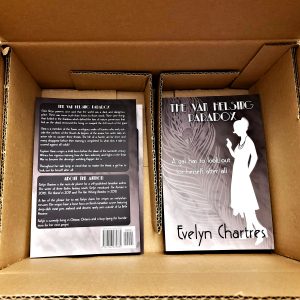 Yay! My proofs just arrived! I have to admit that I was rather curious at first, considering the size of the box. Once I removed all the wrapping paper, the proofs beckoned me to peruse their pages.
Alas, there is a slight flaw in this printing, the index came out all wrong. So I had to change the manuscript and submit the changes through Amazon's Kindle Direct Publishing. Fortunately, this minor setback will not slow down release of the print version for too long.
I'd also like to take this opportunity to thank Re Moran for her work on the cover. It looks even better in print!