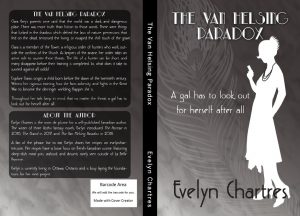 I just got notice from CreateSpace, that my proof of the Van Helsing Paradox is ready! So I've ordered a couple of proofs and my book should be available as a trade paperback within the next couple of weeks!
While it's nice to be able to cuddle up to my Kindle Paperwhite. I know people like nothing more than the smell and feeling of inked paper between their fingers… Actually, that sounds like a great reason to catch up on my reading!
For now, you can get find my eBook on most platforms for free! Please visit the Van Helsing Paradox's page or its Universal Book Link to find a retailer.