Even things that go bump in the night need a place to unwind
The Grand is officially out and available on multiple platforms, formats and even in print! From Amazon to Smashwords the eBook is freely available for your delight. So time to celebrate? At least get to enjoy the doughnut!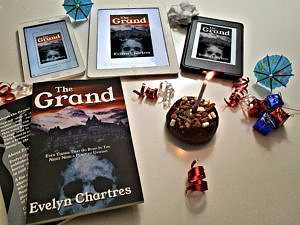 Now for a little something about the Grand.
Nestled atop a cliff overlooking a cursed valley and surrounded by foreboding mountains you will find The Grand. At this ritzy French palatial-style hotel where things tend to go terribly wrong for some. This hotel is not only for the rich and famous but a favoured destination for things that go bump in the night.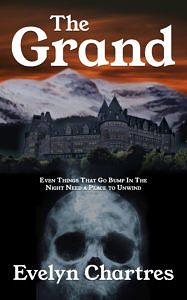 The Grand is a collection of Gothic horror stories that revolve around a town prosecutor who accidentally discovers a series of grizzly case files. Individual stories incorporate supernatural themes based in the Roaring Twenties to create a rich historical, linguistic and cultural backdrop.
Centred on victims of the Grand, each story brings a different point of view related to the hotel, their staff and esteemed guests.