Digital Alchemy – Part 7
In Part 7 of the Digital Alchemy tutorial and previously we Gave the Lady a Flower.
Modifying the lips follows the same procedures used in Give the Lady a Flower. First adjust Red/Green/Blue then Highlight/Midtone/Shadow followed by setting Blend Mode to Soft Light.
In this case you will need to use the Eraser tool from the Tools Bar to clear out excess material. Once satisfied, your image should approximate the one below.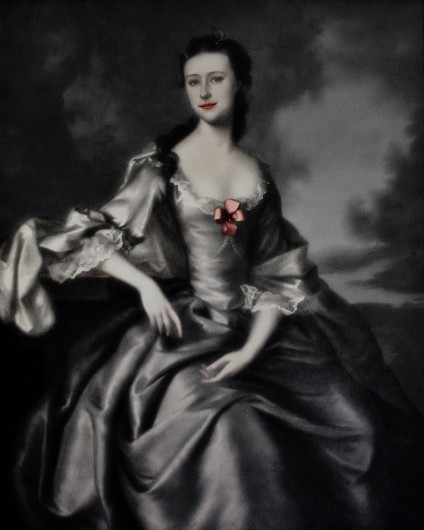 Next in Part 8, Lady Shade will be Green with Envy.

Lips to Die For by Evelyn Chartres is licensed under a Creative Commons Attribution-ShareAlike 4.0 International License.