People often said that revenge was a dish best served cold. Although the originator of that turn of phrase probably never came across those who possessed the chill touch of the grave.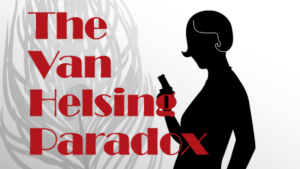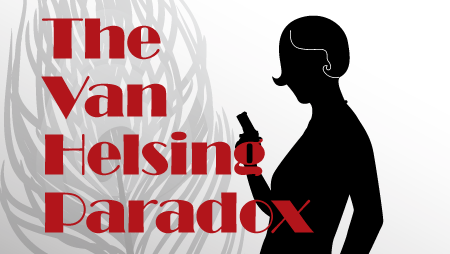 Either way, Clara was not sold on the idea, considering that the memory of a corpse bursting into flames was so near and dear to her heart. It was the heat from those flames that permitted her to keep going until the sun claimed its dominion over the land.
"Revenge for whom or for what?" Clara wondered.
Clara wondered why she considered her vocation a form of revenge. Her father died working the coal mines while her mother followed suit years later; there was no desire to avenge their deaths.
"Was Father Michael's death the catalyst that drove my thirst for revenge?" Clara wondered.
That reason did not jive. He dedicated his life to purging the world of their kind. He knew the risks and died doing God's work.
"Not a bad way to go," Clara said absentmindedly.
As the somniferous clickety-clack of the railcars took a hold of her mind, Clara realised the sandman would soon claim his prize. It was midday and the train would not get there until a few hours before sunset.
She reached for a picture at her side, a recent shot taken a week or so ago. It featured a woman who walked hand in hand with an unidentified man who was later found dead. Despite a different hairstyle and clothes, Clara knew this was Drusilla, the woman who had been responsible for countless deaths and atrocities. Unfortunately, before Clara could deliver her verdict, she was fast asleep.
* * * *
"Check out the rock of ages," a lobby boy said loud enough that Lewis' ears perked up.
The concierge looked up to see how a woman in her thirties would deserve that kind of reaction. Sure enough, Lewis' question was answered the moment he set eyes on the gal making her way towards the lobby desk. Her baggage followed suit along with the love-struck valet who hauled them.
Odd how he seemed unaffected by the crushing weight of her bags. Might have something to do with the fact his eyes were glued to her ass!
She had the chassis of a Greek goddess, toned and shapely. Despite her obviously active lifestyle, she retained that distinctive feminine sway, which entranced every male in the room.
Of course, the lobby boy would need to be reprimanded, even if his call to arms had been spot on. The day shift's concierge eyed every movement she made, finding the entire affair sensual despite the lack of visible skin. The lady had chosen to wear a knee-duster that was both longer and of a heavier fabric than fashion dictated. A shame, because he would have enjoyed seeing more of her.
"Good day," Clara said after giving Lewis the once-over.
Experience shone through her steel-grey eyes and Lewis could tell she had been around the block. All the better for him. He rather liked the idea of learning new tricks.
"I cabled ahead for a room," Clara added with a soul-crushing tone that reinforced her desire to keep things strictly business. "Under the name of Grey," she said nonchalantly.
Left with a deflated ego, Lewis wondered how she so easily avoided his masculine charm. The concierge looked over the register and found the entry. First name Clara, he noted and thought it was a pretty name which fit her to a tee.
"Ah yes," Lewis said playing the game. "Clara Grey, right here. May I call you Clara?" he asked with the backing of his warmest smile.
Clara smirked, then shook her head before replying, "No. Miss Grey will do."
In the background, Lewis imagined his ego being shanked in some dark alley and left there to bleed out. Unfortunately, she was not done with him yet, choosing to show no mercy by delivering the coup de grâce.
Clara said, "The key, if you please."
She grabbed the key from his hand and before he said a word, left with the valet in tow. That man would probably go to the depths of hell as long as she led the way. Bets were sure to be made amongst the staff on how big a tip he would get for his trouble. Lewis assumed a big fat goose egg and was later proven correct.
It seemed that Lewis had been right all along, in that Miss Grey had been around the block a few times. She certainly had no trouble seeing him for the player he was.
Disclaimer: This chapter is currently in development. There are likely typos, errors, omissions, inconsistencies and so forth. Please do not treat this as a polished and completed work!