The Google Books Partner program recently began accepting new accounts. So I jumped on the chance to signup made a Google Play Books version of my books available for your reading pleasure!
Like all other editions of my books, these are available for free. Please feel free to grab a copy of The Portrait or The Grand and have a read!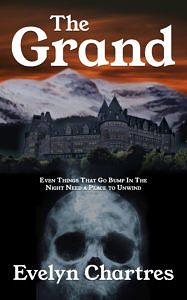 You will find The Grand nestled atop a cliff overlooking a cursed valley and surrounded by foreboding mountains. At this ritzy French palatial-style hotel things can to go terribly wrong for some because this hotel does not cater exclusively to the rich and famous. Instead, the staff and rooms are here to accommodate a more selective clientele.
 Even things that go bump in the night need a place to unwind.
The Grand is a collection of Gothic horror stories that focus a town prosecutor who accidentally discovers a series of grizzly case files. Individual stories incorporate supernatural themes based in the Roaring Twenties to create a rich historical, linguistic and cultural backdrop.
Centred on the Grand's victims, each story brings a different perspective to the hotel, their staff and their esteemed guests. At the Grand it is always best to remember that even things that go bump in the night need a place to unwind.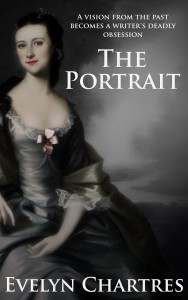 The Portrait is a supernatural story about Victoria Frost, an author who develops an unhealthy obsession with her character. As events unfold, her obsessions begin to turn on her and forces Victoria to question her sanity. Is she simply slipping deeper into madness or are there other factors at play?
A vision from the past becomes a writer's deadly obsession.
The Portrait features a mixture of contemporary and historical scenes with the latter revolving around her muse. In this novel, Victoria will revisit certain scenes using both prose and art to yield new pieces of the puzzle with every pass.