End Game is a dark fantasy novel written by independent author David Toft. The book starts off with a wave of global suicide bombings designed to antagonise worldwide grievances. It soon becomes apparent two individuals are committing these acts, sometimes minutes apart on the other side of the globe.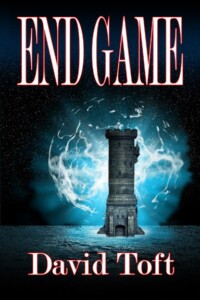 While End Game starts off with a scenario that could conceivably take place in our world, it quickly turns towards the fantastical. Toft weaves a tale filled with mystery, magic and action. I was left to wonder what's going on and where this story is headed.
This book features an ever-expanding cast of characters and is told from multiple points of view. It grants the reader insight on both sides of the conflict, including their motivations. This is especially effective when a character attempts to outmanoeuvre other players on the board.
End Game is a fast-paced read that plunges the reader into a high-stakes adventure where the fate of the world hangs in the balance. With its rich tapestry of characters and motivations, you'll be left guessing until the very end.